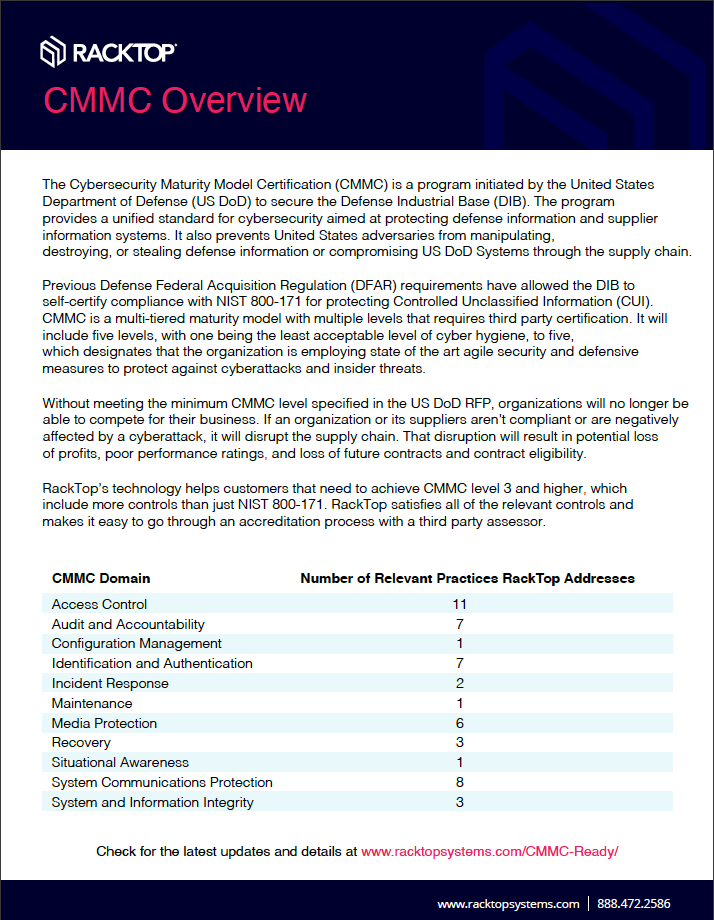 CMMC Overview
Achieve CMMC level 3 and higher with BrickStor SP
Discover a data security platform that's built to protect unstructured data from cyber attacks and insider threats.
RackTop's technology satisfies all of the relevant controls and makes it easy to protect your unstructured data and complete the accreditation process with a third-party assessor.
Download the overview to learn more.
CMMC
A crucial component of protecting your business and it's critical defense information includes monitoring and preventing unauthorized access to sensitive data.
BrickStor makes it easier and less costly than any file sharing solution to implement and comply with CMMC data security controls.
BrickStor's flexible deployment options means you can deploy it on your infrastructure and the cloud.
Groundbreaking active defense capabilities enable you to shut down infected accounts, identify and repair damaged files, and alert your team in real time about the attack.
Complete the form for immediate access.