RackTop's Jumpstart Program
Simple to deploy Zero Trust data security for organizations most at risk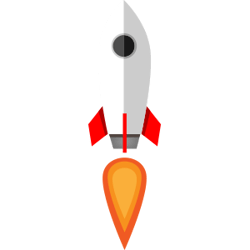 Program details
RackTop's BrickStor SP Jumpstart Program enables organizations to quickly implement a data centric zero trust architecture to protect their most sensitive data. Organizations using legacy network attached storage or Windows and Linux servers for file shares are particularly vulnerable and should immediately consider implementing BrickStor SP.
BrickStor SP's revolutionary user behavior technology and metadata intelligence significantly improve the way organizations protect and monitor their data. Integrated reporting makes it easy to discover overexposed, stale, or stranded data. In the wake of widespread breaches and attacks, like the SolarWinds incident, organizations can better understand if they have been breached and understand what data has been compromised.
Organizations can take advantage of this program to experience all the features of BrickStor SP in their environment with their own production data. During the 90-day jumpstart period your organization can explore all the benefits and features that RackTop's solution offers. A BrickStor SP VM can be installed within 15 minutes and includes all the features of BrickStor SP physical appliance implementations.
Qualified organizations can receive up to two full featured BrickStor SP virtual machines with full support.
Key Features and Benefits of BrickStor SP
NFS and SMB file protocols

Integration with Active Directory and LDAP

Policy-based data protection with immutable snapshots and replication

VSS compliant file restore

Self-healing architecture with end-to-end data integrity

User Behavior Auditing and Analysis

Ransomware protection

AES-256 encryption with built-in Key Management Service (KMIP-compliant)

Built-in compliance reports
What's included
Guided installation assistance and training

Full featured BrickStor SP subscription

Up to 380TBs of data storage capacity per VM

TDM capacity license to manage data on S3 or other NFS storage

Configure two virtual machines to test replication and disaster recovery
What's required
Deployment environment with 4vCPU/16GB+ 100GB for OS and data storage capacity

Can deploy on premises or in cloud (ESX, Hyper-V, KVM, Nutanix/AWS, Azure, VMware Cloud)
*this program is limited to North America